There are so many inspiring women in this world. It is an honor to celebrate the many feats women have accomplished as business owners, creatives, intellectuals, and possibly wives and mothers. Being in the furniture industry, we have had the privilege to see first hand some of the origin stories of the women we work with and whose product we love in our homes. To honor International Women's Day we have asked three admired business owner's to answer a few questions on how they derive inspiration, advice they would give to young women, and unforeseen experiences they had while starting their business!
---
---
jan barboglio, creator and buisness owner
From the inspiration of her childhood spent in north central Mexico, each piece in Jan Barboglio's furniture and accessory collection is widely recognized for it's rich history and romantic feel. Her products are the epitome of hacienda lifestyle and elegance of old Mexico. From antique decanters with wax-cast iron toppers, blessing crosses, and stunning light fixtures, Jan Barboglio collections are known for their heavy-weight iron, attention to detail, and handsome quality designs.
sparrow & sage: What has been the most recent inspiration for your designs?
Sculptural, Large, Smooth, Sensuous, Androgynous....
sparrow & sage: What was one of the challenges of starting your own business?
Access to capital, pure and simple. I went to Neiman Marcus and they advanced me 50% of what they were going to order. I would hope that would remain true today.
Sparrow & SAge: What advice would you give women who are starting out or considering launching a business?
Work for other people that you hold in high regard in your area of interest for at least five years.
Sparrow & Sage: What advice would you give yourself looking in the rearview mirror today?
To be more considerate and thoughtful of my husbands!
Sparrow & SAge: What artists - in any medium - have been most influential for you?
Henry Moore, David A. Sigueiros, Spratling, Georg Jensen
Sparrow & SAge: Any great books you have read recently?
Vida Americana, Mexican Muralists Remake American Art, 1925-1945 edited by Barbara Haskell...also a show that was at The Whitney Museum of American Art in New York. I was especially interested in the essays.
Sparrow & Sage: What do you love most about your work?
Working with all the people in our Barboglio family, both here and in Mexico. For example, in Dallas one of our associates, Cata, is so interested in making certain her work reflects her personal feeling of excellence. She cares so deeply. ...She is just one of many that feel the same way.....
Sparrow & Sage: Who has been the most influential woman in your life?
My mother. She lived to be 100. She experienced everything I can think of, and raised me so well.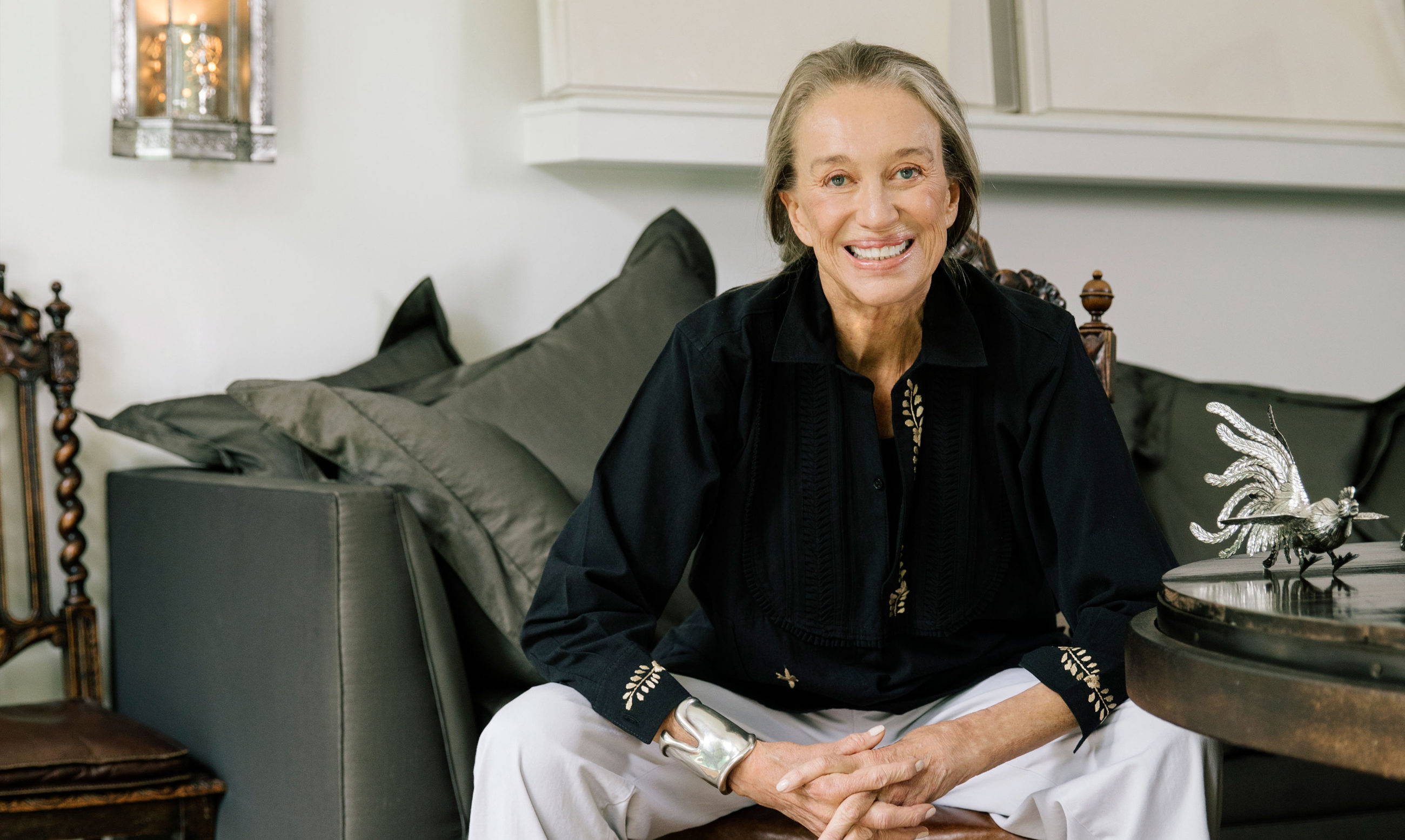 ---
monica porter, owner of montes dogget
Offering an exquisite collection of tabletop ceramics and pottery. Montes Dogget is known for its versatility, simplicity, and functionality. Artisans fine-tune, transform and inspire the pieces without assembly-line machinery. From start to finish, only the finest natural materials are used, and each piece undergoes rigorous processes to ensure unparalleled workmanship. Clay of the highest quality is selected. The clay is ground, shaped, and fired for durability and to make each piece lead-free and microwave, dishwasher, and oven safe.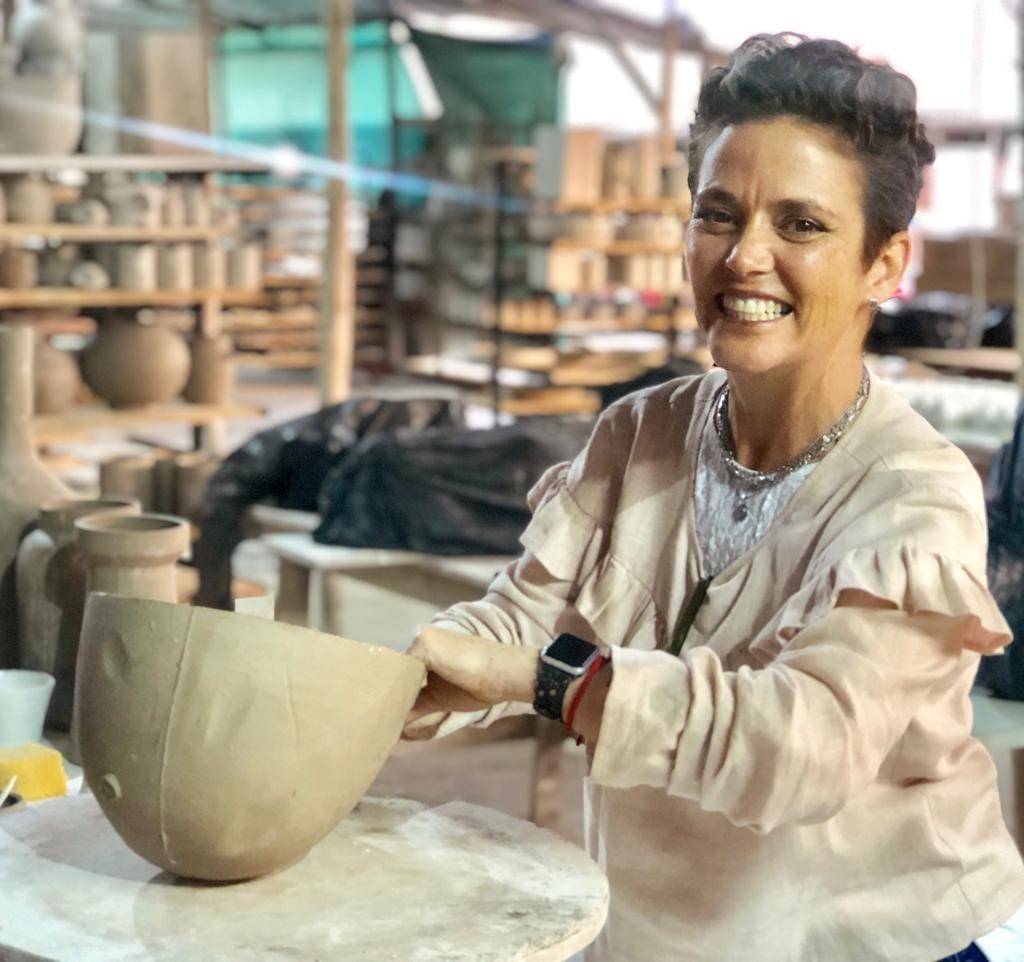 Sparrow & sage: What are the core principles on which Montes Doggett was found?
I have been in the tabletop corner my entire life. From enthusiast to business and designer. After several years in the industry as an importer I realized it was possible to mix my passion with aesthetics, simple business practices and responsibility to mother earth.
-From conception I knew Montes Doggett would be handmade, white and functional. Quality was also required for more than just value.  
-I LOVE what I do, every aspect, and even those unwanted chores that come with being an owner, I take.
-And when it is in my hands to make a decision, responsibility to the environment and people are always first.
Sparrow & sage: All your pieces are beautifully imperfect – what is the inspiration behind your handmade ceramics?
Imperfect was the aspect I wanted since I can remember, and I have been setting formal and everyday tables forever! And white. I've always wanted white.
All the pieces are handmade and it was through imperfection that I can highlight this aspect.
Each piece has a story and a purpose, every crevice or dent is intended. You can feel your hand fit perfectly… and food looks fabulous on white!
sparrow & sage: Who has been the most influential woman in your life?
Definitely my mother. My mother was beautiful inside and out. She is remembered as the best sister, the best daughter, the best friend and of course as the best mother.
And even though she died when I was very young I can say I am and I do as she taught me. My sisters and I are very fortunate to have her sisters and mother being an extension of her. We are a very close circle of women and so is she.
Sparrow & sage: Were there any challenges in starting your business that your company has grown from?
Yes. Maybe the moment was not the best to start a new business since the economy was worrisome and unstable, but I learned from it.
But there is always a challenge! Life! And they do keep me on my toes!
Sparrow & sage: What has been the greatest reward from starting Montes Doggett?
Definitely finding people that have the same passion for the table and food as I do! Turns out I am not crazy, Jajaja.
Sparrow & sage: Are there any other craftsmen in the industry that are inspiring you lately?
I admire craftsmen in general, especially those that create art by hand. Sculptors in particular as they are in many ways interpreting and creating 3 dimensional art pieces as I aspire to do myself.
For most Montes Doggett's collection, inspiration comes more so from fashion and stories. I love stories and Netflix has some great stories!
Sparrow & SAge: If you could travel anywhere in the world, where would it be and why?
I love traveling! OMG, for the culture, the food, the people and the history… I can pack my bag in less than 10 minutes and I always have a valid passport in case it's needed.
Travel right now, as in today? Avalon. I just recently read about Avalon and I have always traveled only in this world. Avalon would be amazing, right?
I have a trip planned with my girlfriends to Santa Fe NM, I am really looking forward!
---
Hilde Leiaghat, owner of pom pom at home
"As natives of Belgium, we naturally have a passion for everything linen. Designer and CEO, Hilde Leiaghat, grew up in the countryside of Belgium where she and her father frequently visited flea markets where they shared a love for discovering wonderful and unusual treasures. She attributes her love for antiques and vintage linens to that time in her life. Pom Pom at Home's principle of using 100% natural linen as our primary fiber demonstrates our steadfast commitment to lessening the impact we have on Earth. Throughout the creative process, our mission to evoke a sense of romanticism, peaceful memories, and gentleness is always kept in mind. Our "lived-in" elegant look has continued to evolve over the years but has always stayed true to our foundation of inspiration; to transform everyday experiences into sheer delight."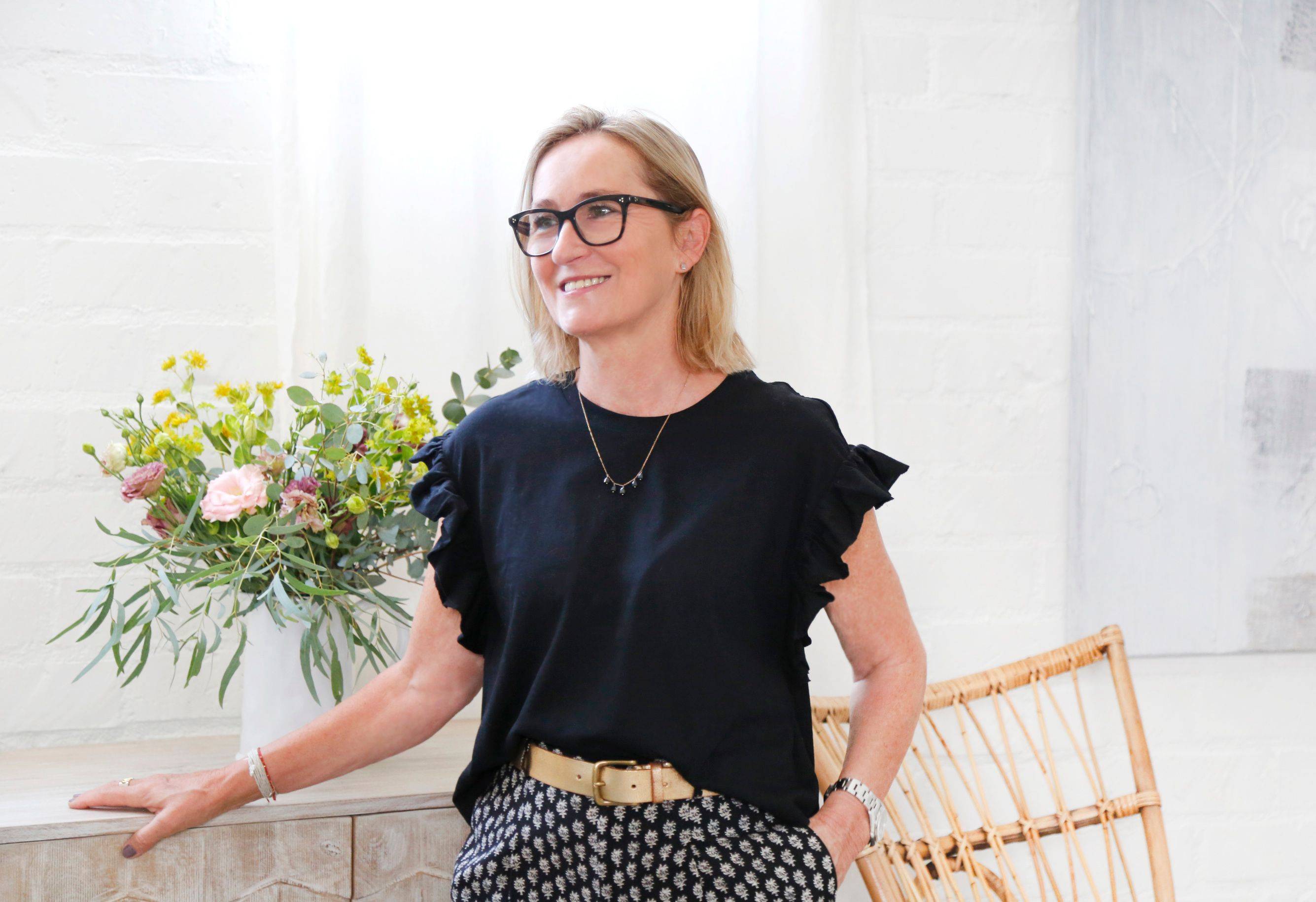 sparrow & sagE: What are the core principles Pom Pom was founded on?
Pom Pom at Home was founded on the principle of delivering high-quality products with a focus on our customers and clients. Our products are known for their unique attention to detail and use sustainability sourced, eco-friendly materials. Coming from a retail background, we knew how important good support was for clients and wanted to make sure we had a great customer service team to assist them in any of their needs.
sparrow & sagE: Who has been the most influential woman in your life?
My mother has always been my biggest inspiration. At 98 years old, she is still one of the most hard-working people I know and says that it helps "keep her youthful and inspired". I hold that same mentality within my own business and life, focusing on creating products I love so I continue to stay inspired each day.
sparrow & sagE: When you started Pom Pom, what was one of the biggest obstacles you had to overcome?
We started Pom Pom at Home in 2008, in the middle of the recession at a time when linen bedding was not commonly accepted. As someone who grew up in Belgium around linen, it was obvious to me that once people tried the textile for themselves they would fall in love with it. Education was our biggest obstacle, we worked hard to convince people to try Pom Pom at Home and incorporate linen into their own homes. We are happy to say it worked out!
sparrow & sagE: What advice would you share with women across the globe?
As someone who left a successful retail business to start an untested wholesale business, my main advice is to follow your passion and give it your all. Many people said linen was not common for bedding but I knew they just needed to try it and they would make the switch. It was the combination of my mothers advice for hard work and my own love of the linen fabric that made me take the risk. With market research and believing you have a product that should be out there, I always advise to go for it and try your hardest each day to make your idea a success