All of us have made so many adjustments to get a solid day of work in. Working with clients over the past year we have found work set-ups in bedrooms,
kitchens, dining rooms, hallways, and even one in a closet (a big closet with a door!). I thought we would have a lot of demand for desks and desk chairs but while we have had some, what we have found people wanting most is well thought out, great looking surroundings. It is true that we perform better when we feel our environment is "under control" and furnishings plays a big role in that. Based on your requests, here are some ideas to help you feel better in your work/living/relaxing/eating rooms. Because, bottom line, we are doing a lot in every room right now.
Art - Add a Little Color!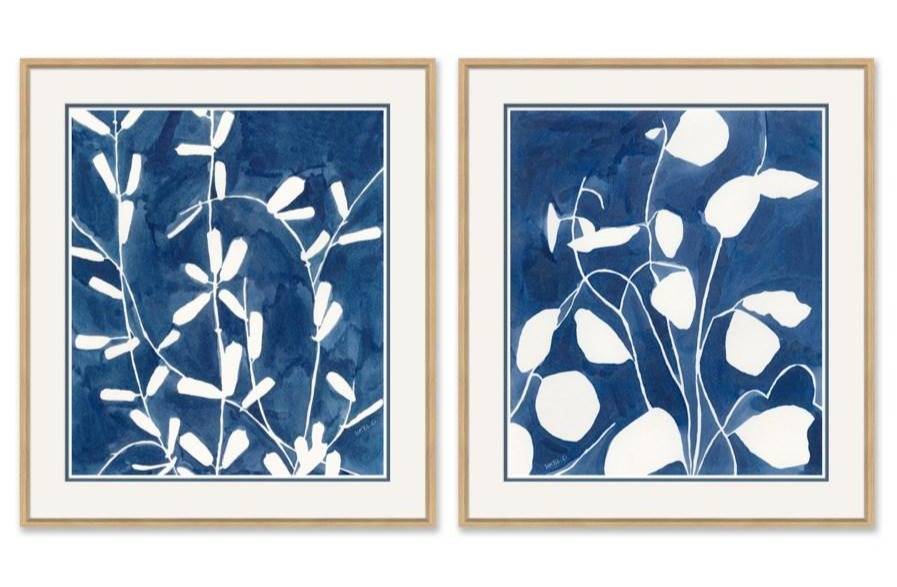 Indigo Plant Art - Set of 2
Color is coming back. I'm a fan of neutral palates but I think it's so nice to bring a little cheer in with color right now. I like doing collections and mixing them with baskets or other wall pieces.
We also have some of these beautiful vintage wedding baskets from Africa in the store right now if you like this type of look. (Courtesy of Atlanta Magazine)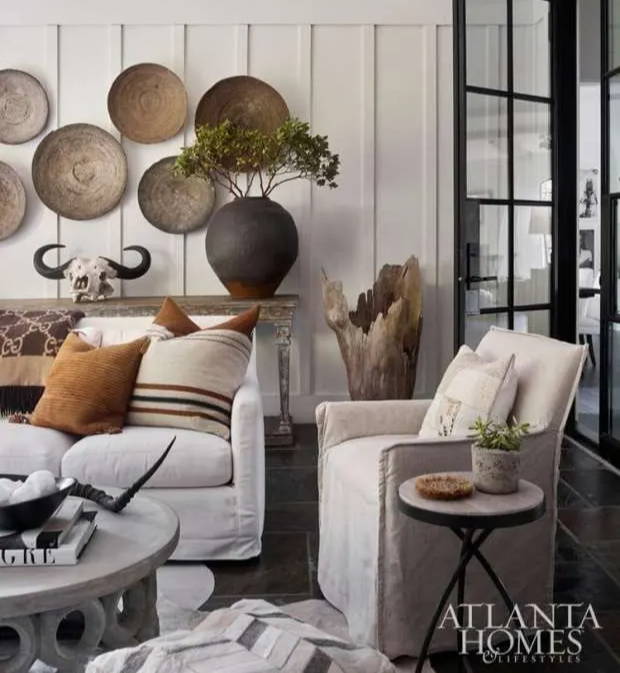 I have a few "go to" paint colors from Sherwin Williams, and again, people are getting a little more daring with color right now. It's fun and paint is not too expensive so if you want to change it in a couple of years, it's a pretty cost effective way to make a big change in a room. A nice clean white , Pretty grey, Soft blue, Nice tan, Charcoal.
---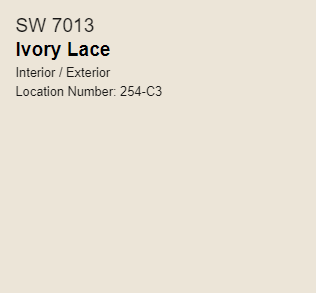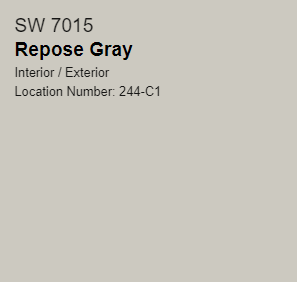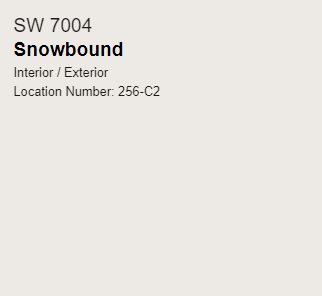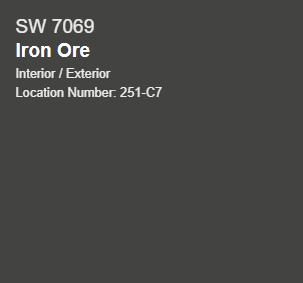 Lots of calls for window coverings. You are wanting privacy, or need to cut the glare on your computer, and we've even used them between areas to create privacy - actually- even in a garage! It was a great little stripe. Window treatments aren't inexpensive but they can make a huge difference. Lined woven woods work almost anywhere. Romans are great and show off patterns really well. They add a lot to the room. Ideally, you should motorized them - it makes them so easy to use and you can even operate them from bed. Motors are not as expensive as they used to be so it's worth considering.
---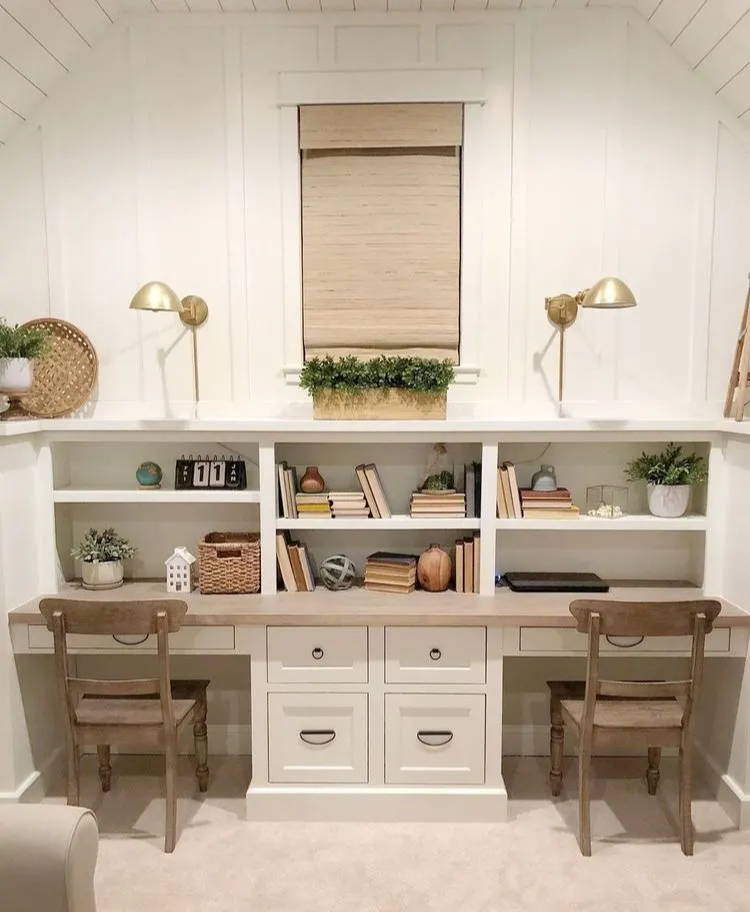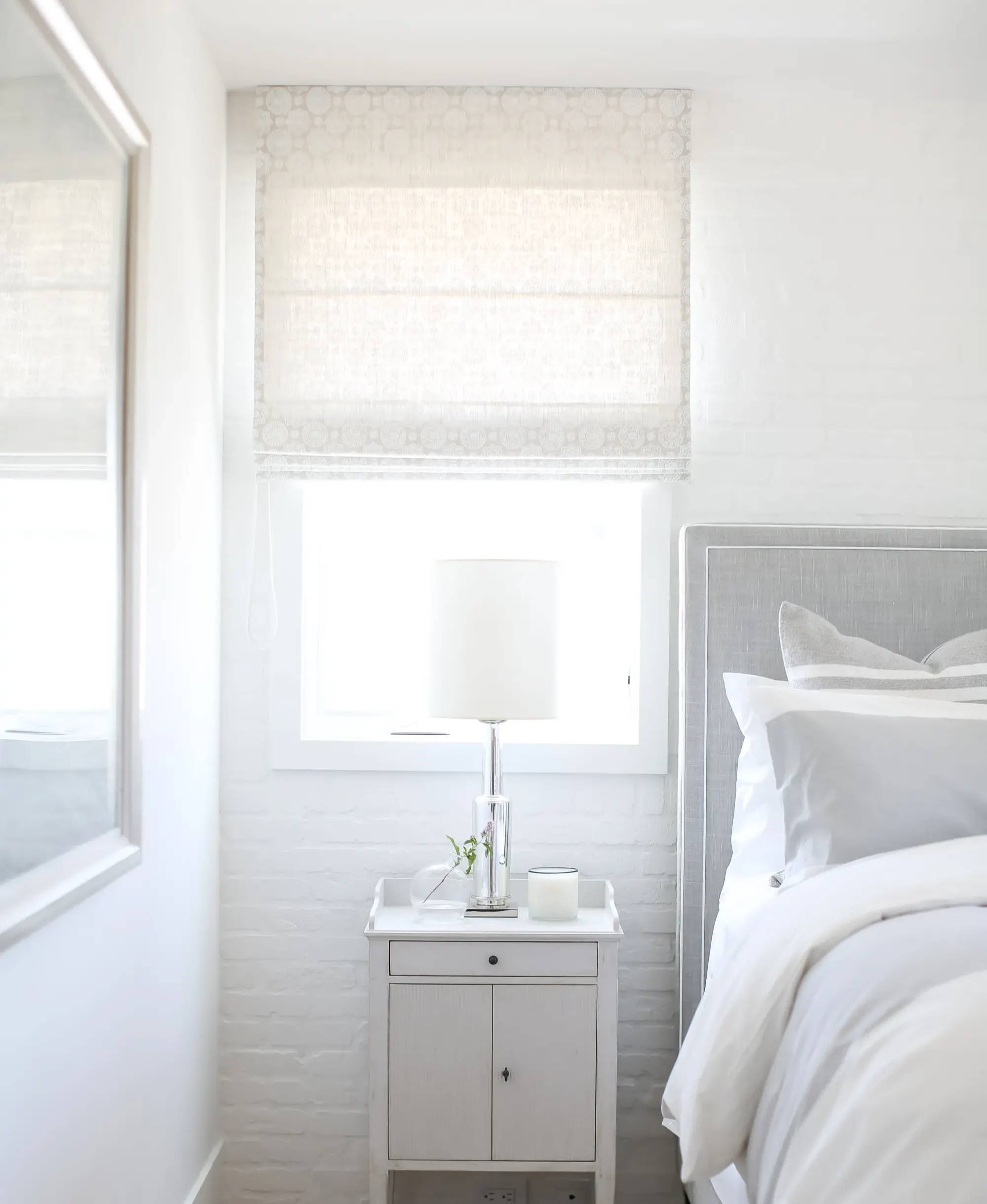 ---
What a difference a rug will make to your room. And, there are some really great looking rugs that aren't that expensive. This stripe rug was a fun add to our client's room.
---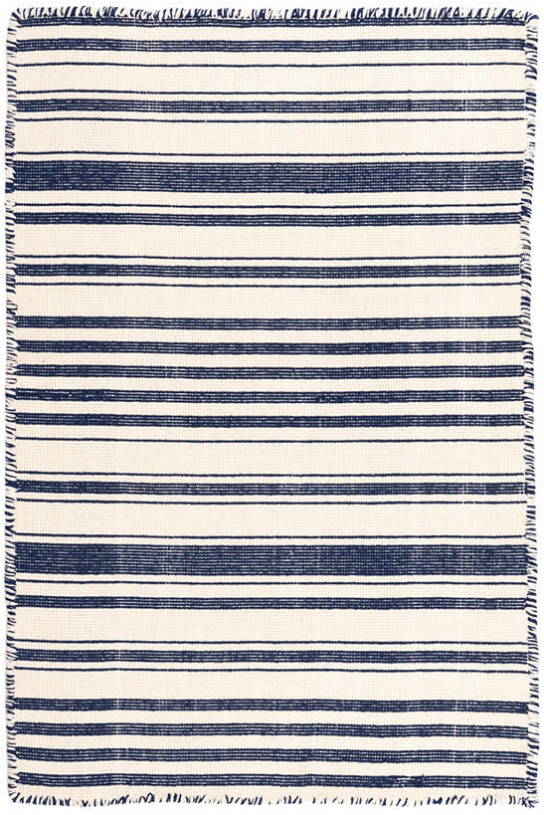 Since the days are short and nights are long right now, it is helpful to add a table lamp in our work environments for some needed "lumens".
Here are some favorites: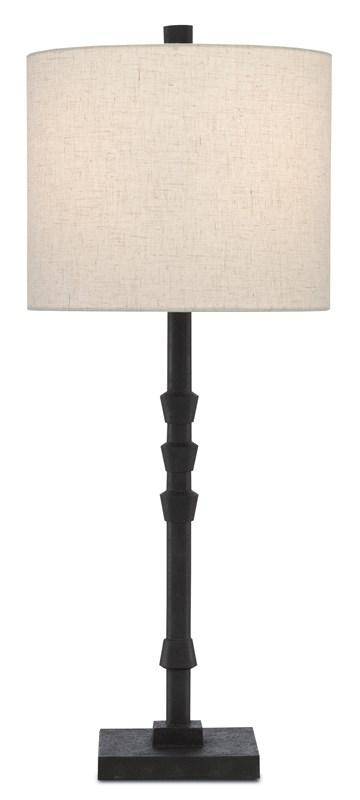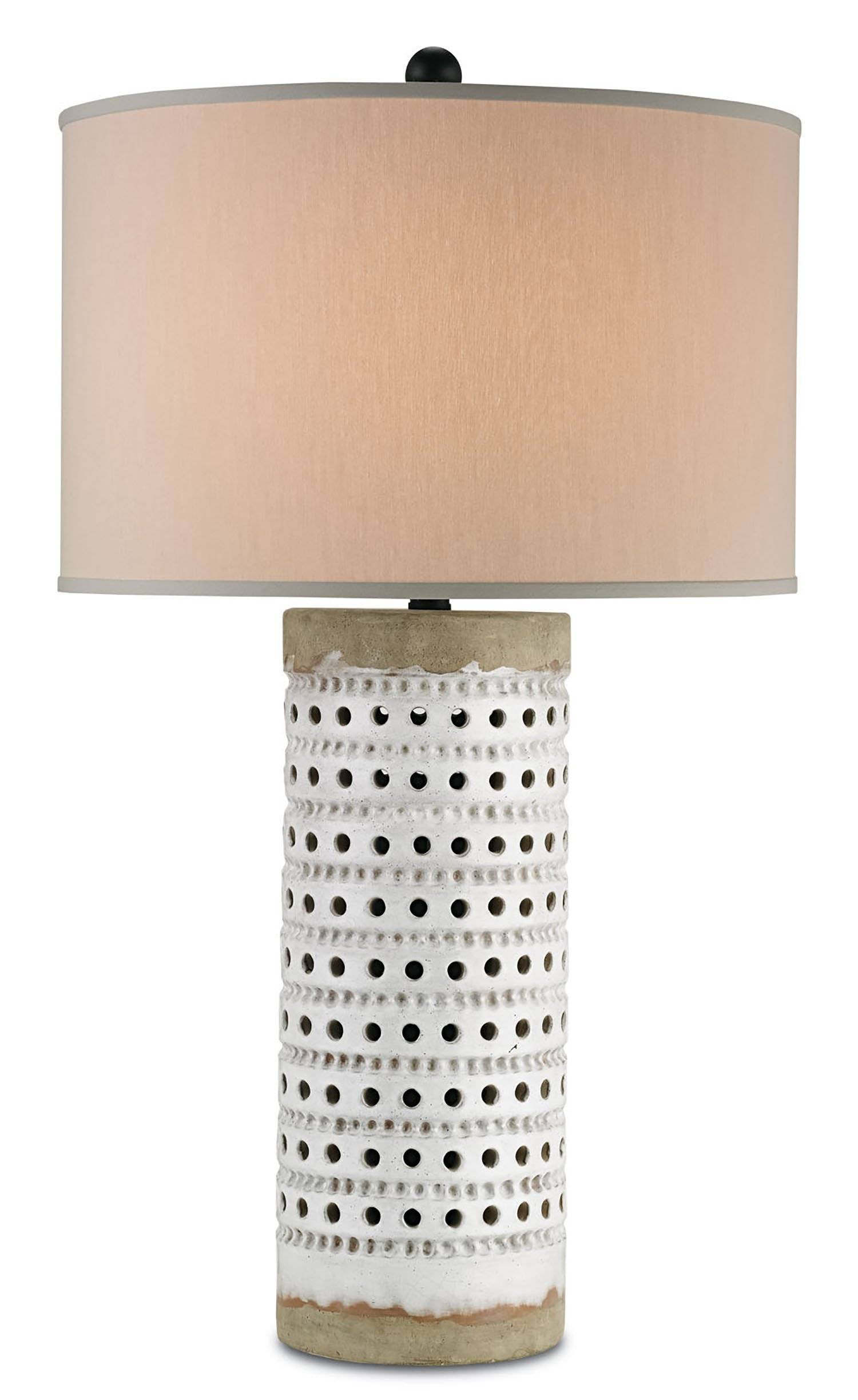 ---
Got to have them to help you stay organized
---
Hope these ideas help you be a more productive, happier YOU!